How to Order
The San Luis Obispo Railroad Museum has a variety of products that are for sale to raise money for the benefit of the Museum. In the past these goods have only been offered for sale at fundraising events. All the items shown on this page are now available for purchase at any time. Sales tax is included in the prices shown but shipping is additional.
To order, email a list of the items desired to [email protected]. You will be contacted with the final price (including shipping) which can be paid via credit card, PayPal, or check.
T-Shirts
T-shirts with SLORRM logo printed on the front.
Colors: ash or dark blue.
$20 Youth size: S, M, L.
$22 Adult size: S, M, L, XL.
$24 Adult size: 2X, 3X.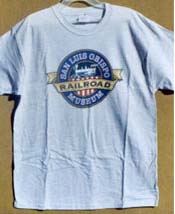 ---
Polo Shirts
Port Authority shirts with embroidered SLORRM logo on the front, plus pocket.
Colors: tan or dark blue.
$40 Adult size: S, M, L, XL.
$42 Adult size: 2X, 3X.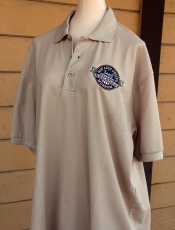 ---

Baseball Hat
One size fits all $25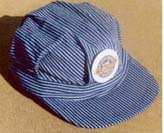 Railroader Hat
Children & Adult sizes $15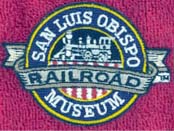 2″ Embroidered Patch
$5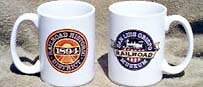 10oz Coffee Mug
$12

1″ Enameled Pin
$5

Brass Belt Buckle
$25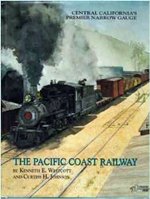 The Pacific Coast Railway: Central California's Premier Narrow Gauge by Westcott and Johnson
$65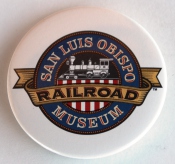 Logo Coaster
$5 each or 4 for $16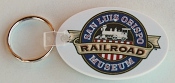 Logo Keychain
$2