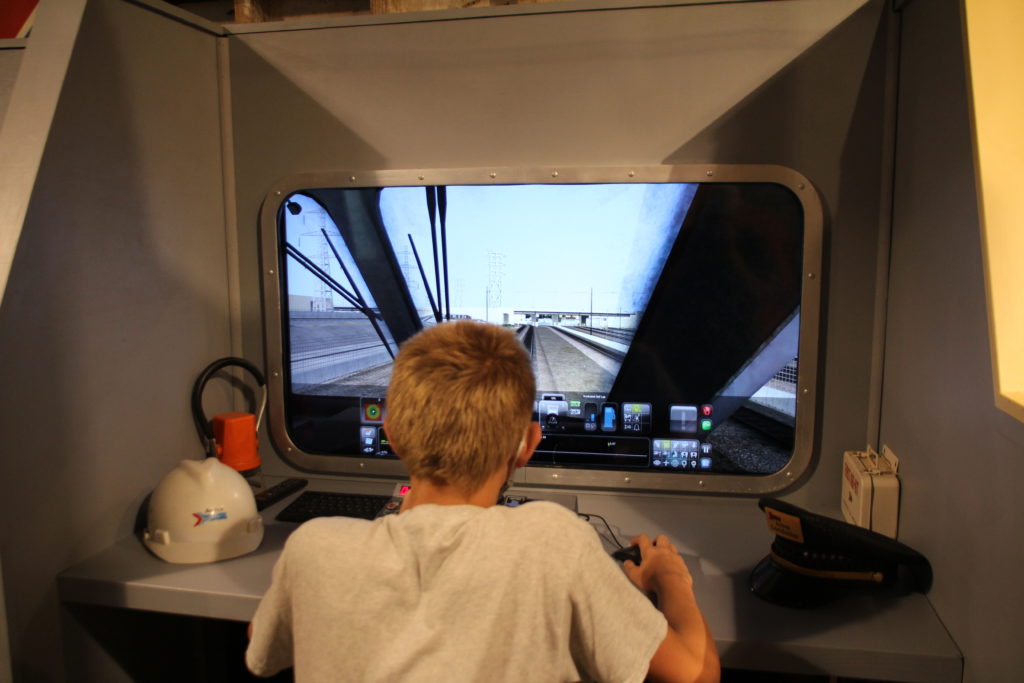 Amtrak – Interactive Locomotive Cab
In this simulator visitors can share some of the experiences of operating a locomotive along an actual rail line.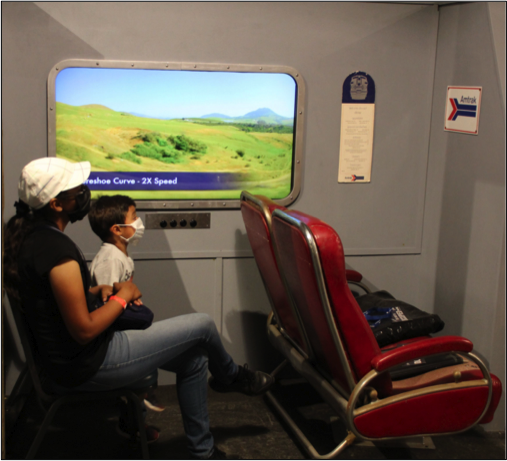 Amtrak – Virtual Coast Route Ride
Sit back, relax, and watch beautiful Coast Coast scenery pass by the train window. Your virtual trip is included in museum admission.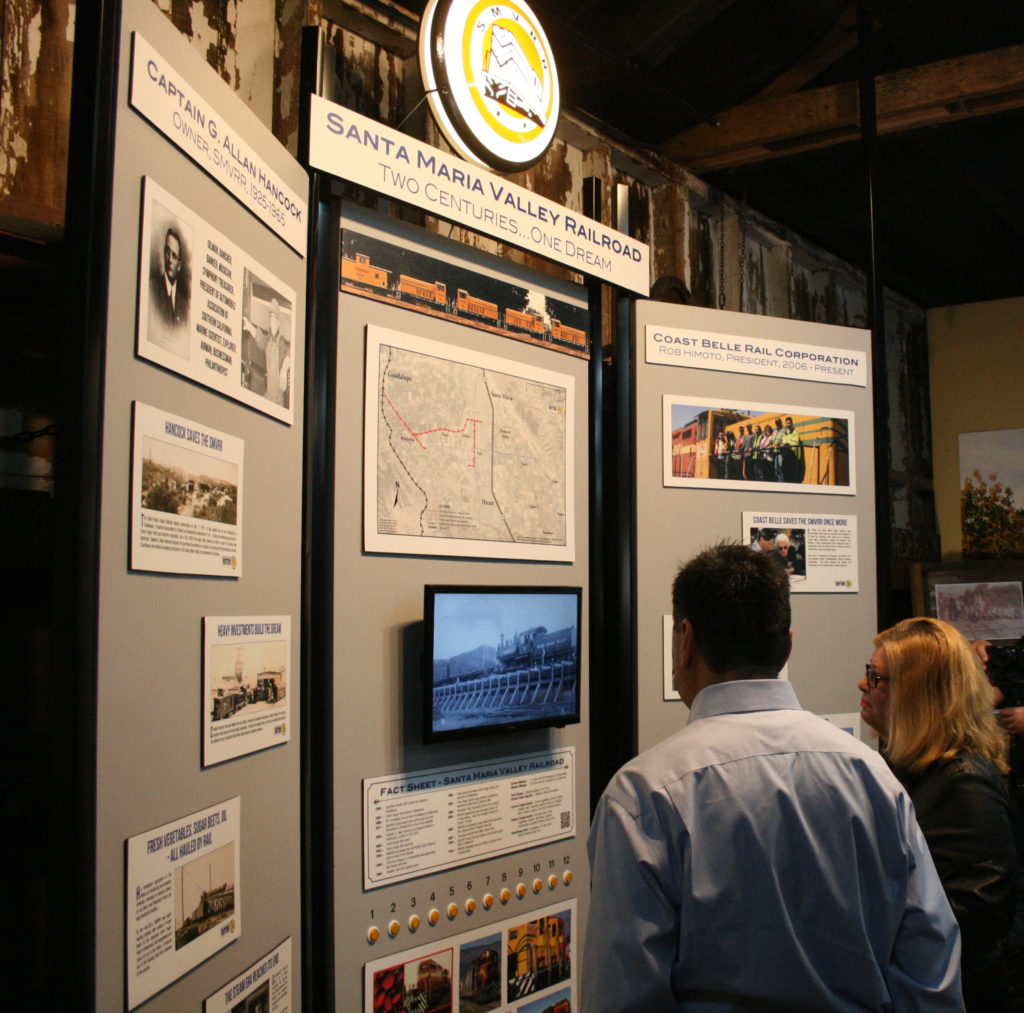 Santa Maria Valley Railroad
The Santa Maria Valley Railroad is a privately owned shortline that connects with Union Pacific Railroad at Guadalupe. It handles agricultural equipment, supplies, and products, as well as materials for manufacturing and construction.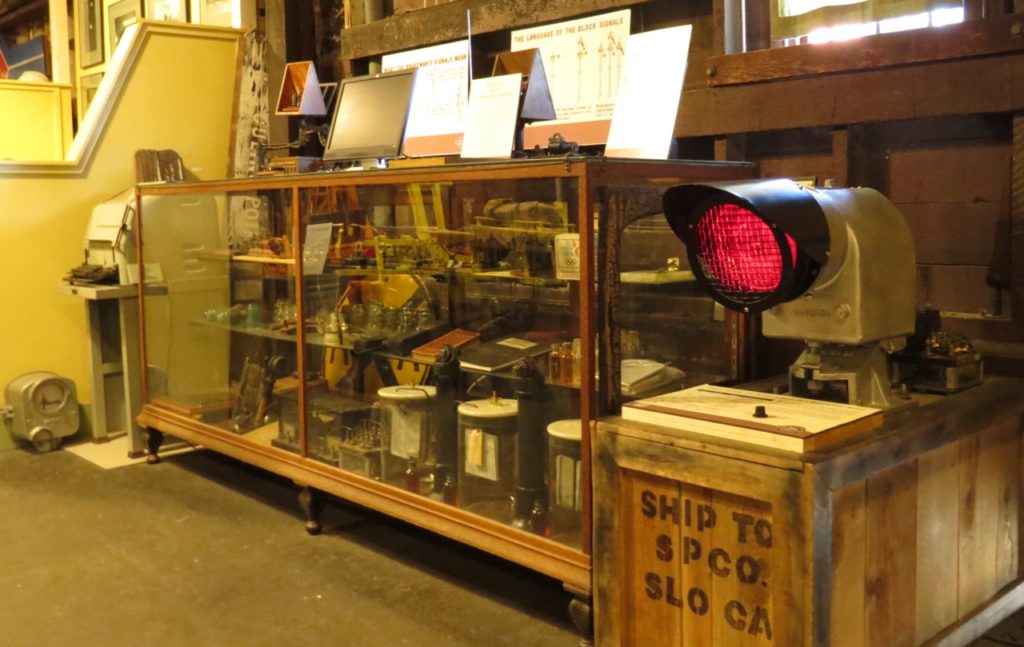 Communications and Signals
Safe and efficient train movements depend on communication and signal systems. These systems have changed dramatically over the years. At the museum you can send a telegraph message, listen to dispatcher instructions over radio, and watch trackside and crossing signals come to life.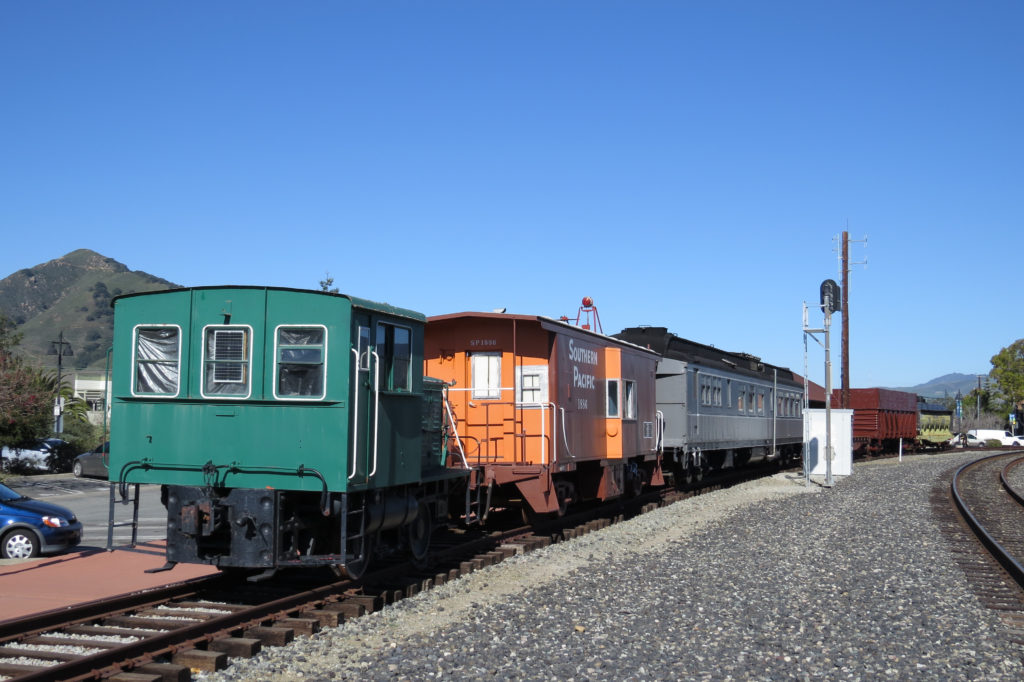 Rolling stock
Railroad rolling stock includes locomotives, freight and passenger cars, and non-revenue cars such as cabooses and maintenance-of-way cars. Exhibited outdoors, available for viewing any day and time, are one of the first all-steel tank cars, a gondola enlarged to carry sugar beets, a flat car, a 1920s café-lounge car, a bay-window caboose, and a small diesel switching locomotive used at a local army base during World War II. (The café-lounge and caboose interiors are open only on Saturdays.)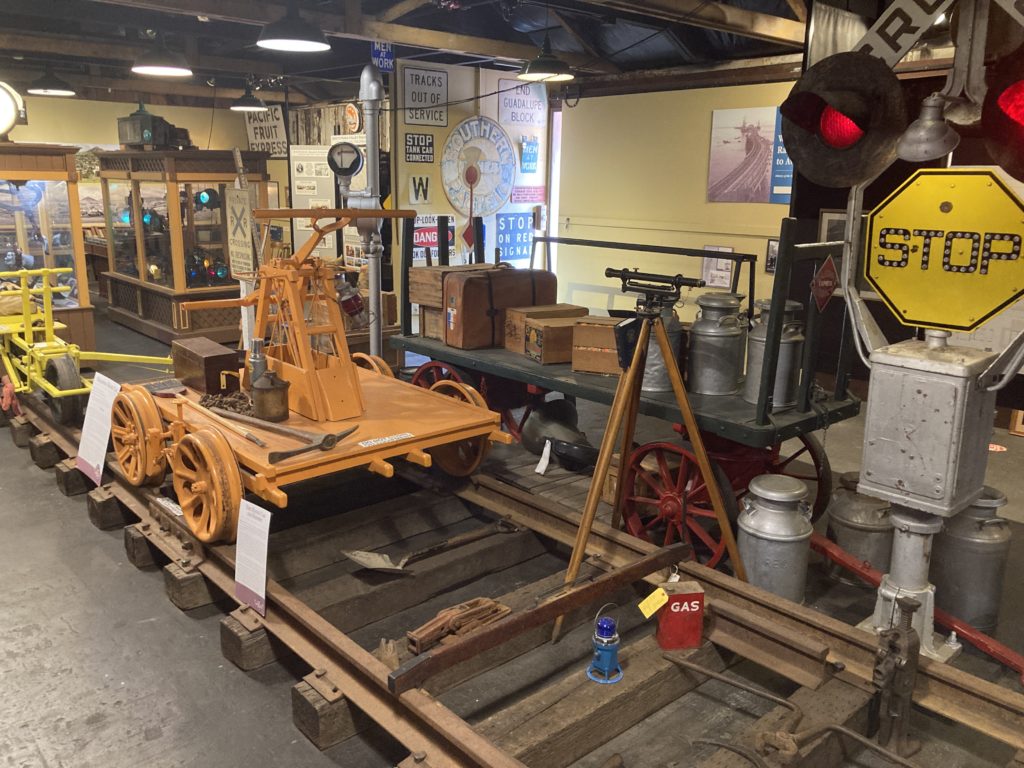 Track Display
Railroads build and maintain track and signals using a variety of equipment and tools. A sampling of these tools and Maintenance-of-Way vehicles is on display in the museum.